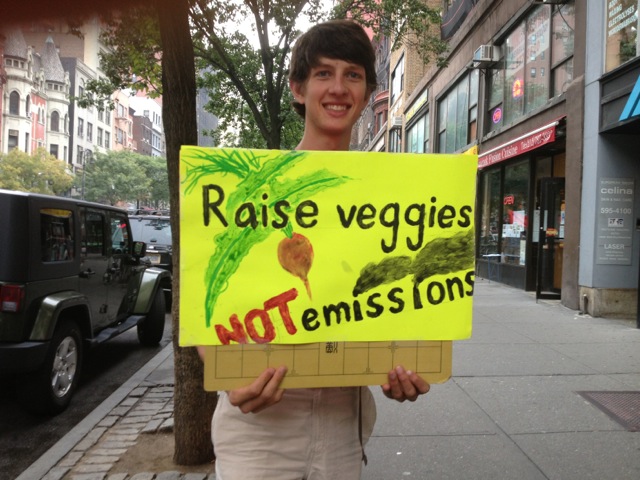 TOP local environmental stories of 2014 in Cville:
JANUARY Joni Lane, LEED Green Associate from Boston Architectural College, wins the Innovation in Sustainability Pitch Night hosted by the Better Business Challenge and Darden's Ilab at UVA Darden School of Business with her "Hempcrete" as a Sustainable Building Material presentation where 60+ people came out on a chilly January evening.
APRIL  As we all know trash and recycling has gotten pretty "messy" here in Charlottesville.  We're happy that Albemarle County Supervisors asked various community leaders to join the Long Range Solid Waste Solutions, including Better World Betty's founder Teri Kent, to help decide the fate of recycling in the county.  Does IVY MUC stay or go?  Do we need more recycling centers?  Report will come out in the fall of 2015.  Share your opinions on local recycling HERE:  https://www.surveymonkey.com/s/HCKV339
JUNE 2013-2014 Better Business Challenge Award Winners Announced (cvillebetterbiz.org) – Who's the greenest of them all?  Harvest Moon Catering, Plow and Hearth corporate offices, Vinegar Hill Café, Indoor Biotechnologies, Relay Foods, and Rivanna Natural Designs were among the winners for their energy efficiency, waste reduction, and other sustainability-minded actions!
JULY LEAP launches Solarize Charlottesville campaign and gets over 900 takers!!
SUMMER After much debating, grassroots educating, late-night ruckus-making, FINALLY.  It's the end of the road for the Western Bypass! http://www.cvilletomorrow.org/news/article/18562-bypass-ctb-approval-rescinding/
SEPTEMBER Cville's Climate Rally Coincides with Recordbreaking New York Climate Change Rally (Betty Facebook)
OCTOBER CART (Charlottesville Area Recycling Task Force BWB and GreenBlue group) finds out Vanderlinde Facility machines inoperable and no one knows how much recycling has been done for 8 months by handsorting (betty facebook page).  New and better machines are what we are hearing for 2015.  Stay tuned as we continue to play recycling watchdog for the sake of better recycling in our community — recycling that is actually part of a completely closed loop system and really saves our resources!  We believe our community deserves high quality and convenient recycling options.  It's just the right thing to do.
NOVEMBER The City of Cville is a quarterfinalist in the Georgetown University Energy Prize (we're talkin 5 million dollah!), affectionately known as the "Guep" (pronounced goop).
DID WE MISS ONE? Let us know…