Spring is just around the corner and now is the perfect time to clean out your closet to make space for your Spring fashion items. But when you open up your overflowing closet, you may not know where to start or what to do with the items you no longer need. No need worry, Betty is here to help!
First, let's determine the best strategy for you! Are you one to Divide & Conquer, Set Small Goals, or embark on a Cleaning Spree?
Divide & Conquer: Aim to sort through one drawer per day
Set Small Goals: Plan to donate 1-3 items per day
Cleaning Spree: Reserve 2-3 hours on your Saturday or Sunday to go through all your clothes
Pick your method and set two boxes next to your closet, one for donating and one for recycling. Next, set aside time in your day to conquer your closet and sort through all of your clothes!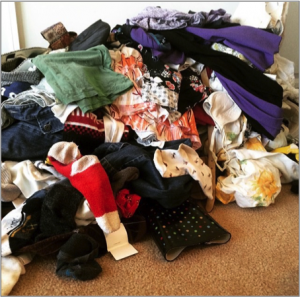 If you find yourself holding on to every piece, some questions to ask yourself are:
Does this fit me? If the zipper, buttons, hem line, straps, bust area or seams bother you, it is time to give this item away.
Have I worn this in the last 12 months?
How often would I actually wear this?
Does wearing this make me feel confident, joyful, energetic, sexy? Or all of the above?
If I woke up tomorrow and this item was gone, would I be upset?
If you answered "no" to any of these questions, it is time to decide whether your item will be DONATED or RECYCLED.
DONATE all items that are in good condition. Remember, even if it is out of fashion for you, it may suit someone else's style!
Better World Betty will host its first annual "Betty's Boutique," a shop for charity event, featuring bargain designer fashion and brand-name clothing, shoes, handbags, and accessories. Proceeds will benefit Better World Betty's environmental conservation efforts. Please call us at 434.466.5157 and we can arrange a convenient time & place.
And if any of your items have substantial tears, stains, scuffs, or appear to be overly worn, please consider giving them to the organizations below to be RECYCLED.
Mary Williams Community Senior Center
233 4th Street, NW
Charlottesville, VA  22903
(434) 987-8433
Monday – Thursday, 10:00 am – 2:00 pm
Sturdy fabrics will be used to sew bags for foster children through their Bags for Foster program.
ACC in Charlottesville                                     Betty Queen Community Center
674 Hillsdale Drive                                           522 Industrial Drive
Charlottesville, VA 22901                                 Louisa, VA 93093
(434) 817-5222                                                (540) 967-4433
The adult day centers will use your donated light fabrics for their arts & crafts programs!
McGuffey's Art Center
201 Second Street, NW
Charlottesville, VA  22902
(434) 295-7973
*When you enter through the North Door, drop off your items under the sign that says "Free."
Your donated items will be re-used by local artists for their upcoming projects.
Goodwill                                                                Salvation Army
1242 Richmond Road                                               207 Ridge Street
Charlottesville, VA 22911                                        Charlottesville, VA 22902
(434) 295-3967                                                       (434) 295-4058
Goodwill & Salvation Army will sell your damaged goods to salvage textile recyclers to be used as wiping and polishing cloths and turned into fibers for upholstery, insulation, and furniture stuffing.
You did it! Thank you for cleaning out your closet to support Better World Betty and other local organizations, while keeping your valuable goods out of the landfill!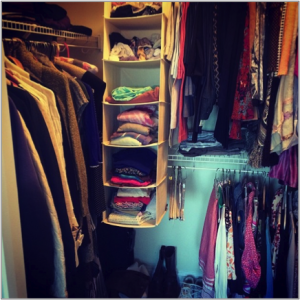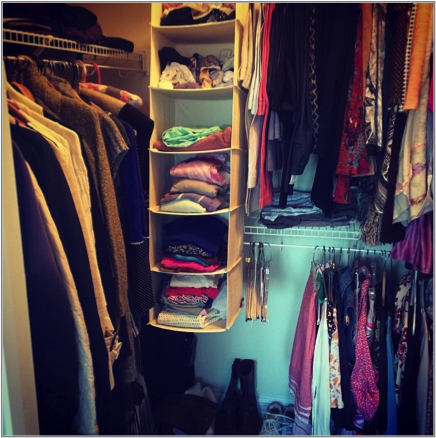 The date for Betty's Boutique will be announced. Stay tuned for updates.
For more details, please visit: