Purchasing
Make your greenbacks greener with Betty's buying tips and tricks!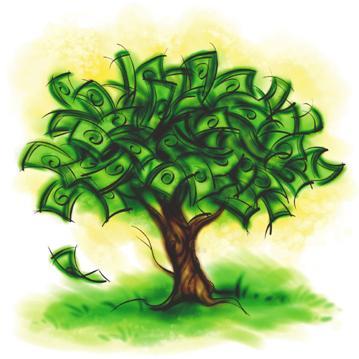 Did You Know?
Manufacturing, distribution, and disposal of goods and materials is responsible for 43% of U.S. greenhouse gas emissions, according to the U.S. EPA. Green purchasing can help significantly reduce these emissions.
100& recycled content paper can reduce greenhouse gas emission by 37%, cut solid waste disposal in half, decrease water use by 50%, and practically eliminate wood use.
Americans who followed the EPA program's guidelines for purchasing ENERGY STAR® appliances saved enough energy in 2010 to cut greenhouse gas emissions equivalent to 33 million cars and saved a collective $18 million on household utility bills.
What Can You Do?
Here are some tips to help you buy green, listed easiest to most difficult. Don't be afraid to challenge yourself!
1)   Replace a traditional cleaning product with an environmentally-friendly version.
2)   Start buying organic food (at least the "cleaner dozen").
3)   Buy carbon offsets for your next family vacation or green energy (RECs) for your home.
Want more tips? Visit Betty's Home Menu for ideas, and take the pledge to green your home!
Betty Blogs
Want to know more about what Betty has to say about what to buy? Check out the purchasing-related blogs below:
Links
Want more information about shopping green in Charlottesville? Here are some helpful links to get you started!