You may have noticed recent changes to our website. While progress is still underway, Betty would like to introduce one new feature: Resource Pages! Found under the "Resources" tab above, these pages are your one-stop shop for all things energy-, food-, purchasing-, and water-related. Check out each page for facts, tips, blogs, and links!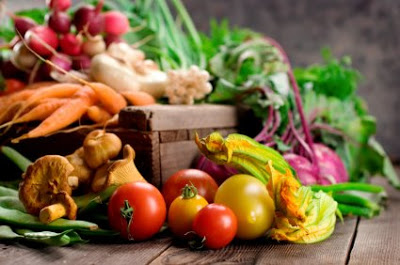 Former Betty intern, Kelsey, created the food resource page, and shared with us her inspiration:
"Almost every Saturday, I walk with friends to the downtown City Market to eat breakfast, buy some groceries for the week, and enjoy the atmosphere. The smells,sights, sounds, and tastes are specific to Charlottesville. Friendly interactions are occurring all around, even through business transactions between shopper and farmer. 'Buying local' is good for the environment and the local economy, and eating a mostly plant-based diet is good for the earth and your body. It's easy to find the food resources that contribute to a sustainable lifestyle in the Charlottesville area.After all, farms cover 33 percent of Virginia's land area, according to the VirginiaDepartment of Agriculture and Consumer Services. Take a look at Betty's food resources page to see what kind of actions you can make to contribute to our vision of a healthier, greener community and world!"
You can check out Kelsey's page here.