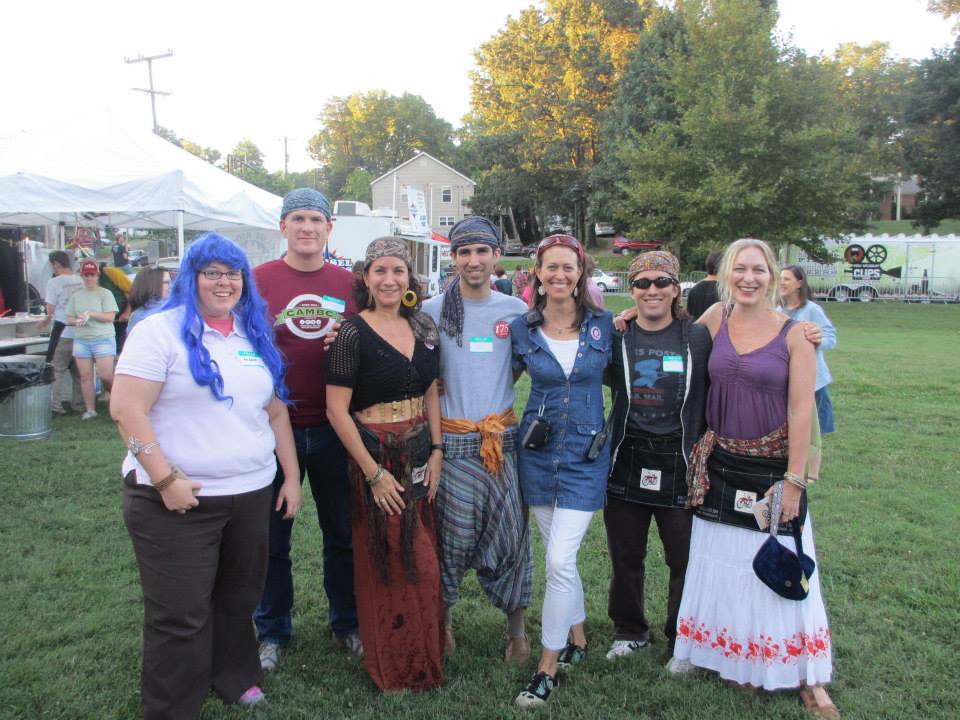 2013 was a great year for Better World Betty in serving our mission of providing exactly what you need at the local level so you can reduce your impact, whether at home or in your business.  We want to take time to say THANKS and give a round of High Fives for everyone who is making a difference for the good of the planet!  No matter how small or how big the action, we recognize you and thank you.
We send gratitude to the over 75 volunteers putting in hundred, yea thousands of hours helping our organization grow!
We send gratitude to our local sponsors:
Air Flow Systems, Whole Foods, Batteries Plus Bulbs, Cville Green Cleaning, Black Bear Composting, Republic Services, UVA Community Credit Union, Cree Lighting, Rideshare, Harvest Moon Catering, T and N Printing, Cville Weekly, 1061 the Corner and WINA!
We thank all past and new donors!
We also thank our partners LEAP, City of Charlottesville, County of Albemarle, Charlottesville Regional Chamber of Commerce, and Darden School of Business!
2013 RECAP:
We listened to community needs at our Help Betty Grow Event and started the recycling task force!  (Mark your calendars for the important Board of Supervisors meeting on January 8 where they will address convenience centers)
We've had 45 shows, columns, presos in 2013!
We have Second Better Business Challenge with 66 local biz, churches, and schools signed up!
We launched BWB home menu this year as a way to help people increase their eco-living in their homes.  We also launched the anti-styrofoam letter than you can send to folks!
We've answered over 3 dozen Ask Betty questions and given local answers!
AND NOW for some post-holiday eco tips:
Recycle your tree and send your photo to betty@betterworldbetty.org for a chance to win a FREE portrait session!
Recycle your holiday lights.  Two options: 1- wait for Home Depot in Waynesboro Nov 2014 recycle take back) or you can send them to HOLIDAY LEDS RECYCLING 13400 WATERTOWN PLANK RD. SUITE 34 ELM GROVE, WI 53122 – See more at: http://www.holidayleds.com/holidayledscom_christmas_light_recycling_program#sthash.6Cw5Brde.dpuf
Keep your ribbons, boxes, wrapping paper, cloth gift sacks, etc for next year – Reduce, Reuse, Recycle…
Plan a zero-waste New Year's Eve party!  What about serving some yummy beer from an eco-strong company!
Start making your 2014 New years Resolutions with Betty's help using the BWB home menu!!
Take EOY action to help the environment locally by making a contribution to BWB – $8,500 dollars to go with our end of year campaign.  We are a volunteer organization… make an end-of-year gift which is tax deductible.  Or what about volunteering with us in 2014??  We'd love to have you!