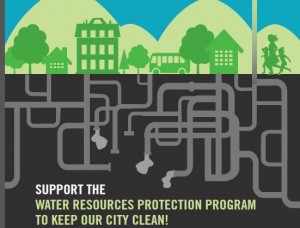 Special Meeting of the Rivanna Solid Waste Authority Board to discuss Ivy and McIntire Center!  Keep it alive and recyclin'
January 22, 2pm
Location:  need confirmation!  Last meeting was at Moore's Creek but the website alludes to a possible change.  Call:  295-3306
The Water Resources Protection Program is a simple, fair solution to the problem beneath our streets.
JOIN THE PUBLIC COMMENT:
January 22, 2013 at 7pm
City of Charlottesville's
Council Chambers
605 E. Main St., Charlottesville, VA
For more information, visit www.charlottesville.org/stormwater
And finally, since I know you have even MORE time on your hands…
Join the  Fiscal Reality of the Western "Bypass"
Wed, Jan. 23, 2013, 10:30am
The Taxpayers for Common Sense transportation analyst and the former editor of Virginia Business will discuss the financial reality of building a $240 million highway through the population centers immediately west of Charlottesville at 10:30 a.m. Jan. 23 at Cville Coffee, 1301 Harris Street Charlottesville, VA 22903.
More info: Randy Salzman, salz@rocketmail.com; 434-987-2754.
Betty's very own Board Chair, Erika Herz, will speak as a concerned citizen who has been vocal about the impacts of this project.
Hope to see you out there!
Betty
www.charlottesville.org/stormwater